Family ring made into bracelet I never take off!!  
25 May 2019

I absolutely love my bracelet Paula designed for me. It's stunning and so light weight, as well, that I don't even worry about taking it off at night, or when I shower. This is the second custom piece of jewelry Paula has made me and her craftsmanship is perfection. Thanks Paula!
Sara Conley
New Westminster, BC
---------------------------------------
Old rings made new again  
12 Dec 2018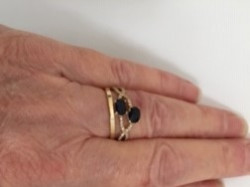 I commissioned Paula to reset my two sapphire rings into one. What a fantastic job she did. She sent me a couple of designs... both beautiful... I settled on one and the finished product is absolutely stunning. I have received many compliments on the uniqueness of the ring. I am more than thrilled with her professionalism and workmanship and I would recommend her without hesitation.  Thank you Paula. 
Rosemary Grady
Brantford, ON 
---------------------------------------
"Love Stoned" Black Onyx Ring 
14 Sep 2018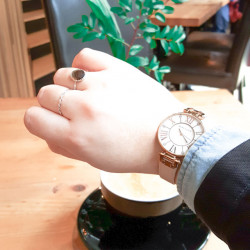 I bought a beautiful sterling silver black onyx ring from Paula at the Shipyards Night Market. This ring immediately caught my eye and I was in love. Not only does Paula make the most incredibly well-designed pieces, she was able to resize this ring for me on the spot! Paula went out of her way to provide thoughtful customer service and made sure I was 110% happy with my purchase. I will definitely be buying more of her jewelry, since I'm pretty much in love with all of it! Thank you Paula for bringing your incredible art into this world <3